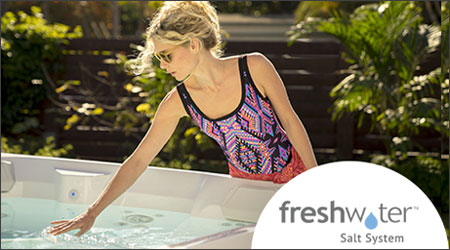 Available on all Highlife® and Limelight® Collection spas, this easy-to-use salt water system eliminates the worry of keeping spa water clean, clear and sanitized for a full year. With just a little salt in your spa water, the system generates chlorine automatically.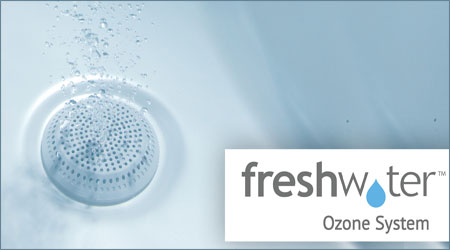 Keep your water clean and clear, while reducing the need for chlorine. This system combines the cleaning power of the FreshWater® III high-output ozone generator with MPS non-chlorine oxidizer and silver ions for protection against contaminants.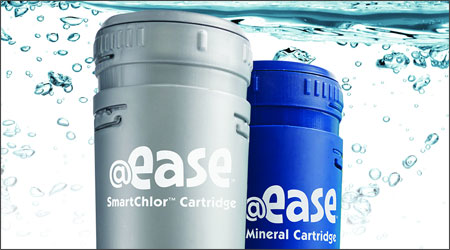 FROG® @ease® IN-LINE
SANITIZING SYSTEM
Available on Hot Spot spas, this system automatically dispenses SmartChlor® chlorine and minerals to provide carefree water care. It self-regulates based on the water's sanitization needs, maintaining a consistent level of protection.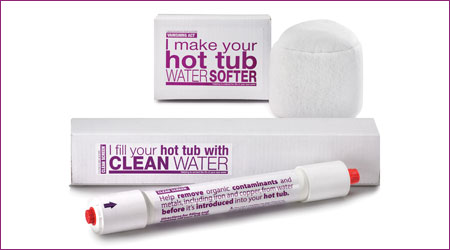 As your local Hot Spring dealer, we can provide you with genuine Hot Spring maintenance and replacement products that will help you get the most out of your spa – including replacement filters and innovations like the Vanishing Act and CleanScreen pre-filters.